Moustache
Posted by Chris @ 7:13 pm
I'm not taking part in Movember (the month formerly known as November, renamed to support men growing a moustache to help raise money and awareness about male health issues) as Dawn doesn't like facial hair, at all. However that doesn't mean I have to miss out on the moustache fun - I have grown a stealth moustache! The stealth part being I just didn't shave, and didn't tell Dawn, and waited to see how long I could get away with it before Dawn commented on my hairy face. The answer, a better than expected 5 days!

However, on Saturday the game was up, and so I did some shaving, but not before taking some photos! First I trimmed it into a Goatee (of sorts), and then into a moustache. Based on these photos I think Dawn was right, I look shocking!




If you'd like to sponsor Tony, or any of the guys taking part in Movember from work, follow the links below.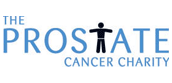 Donate to Tony – Your donation will be registered against Tony [View Tony's Mo Space]

Donate to Team SDL – Your donation will be divided equally between everyone in the SDL team.